Proposition 8 Overturned:

Gay Marriage Ban Ruled Unconstitutional
I am no American, and yet I can't help but burst with pride (and tears for that matter) that I am gay and our right has FINALLY, OFFICIALLY, ACHIEVED some sense of EQUALITY by the court of law.
Chief US District Judge Vaughn Walker's ruling:
Proposition 8 fails to advance any rational basis in singling out gay men and lesbians for denial of a marriage license. Indeed, the evidence shows Proposition 8 does nothing more than enshrine in the California Constitution the notion that opposite-sex couples are superior to same-sex couples. Because California has no interest in discriminating against gay men and lesbians, and because Proposition 8 prevents California from fulfilling its constitutional obligation to provide marriages on an equal basis,

the court concludes that Proposition 8 is unconstitutional.
An emotional, triumphant moment for the LGBT world. I've followed this saga and each scene was as heartbreaking as the next with one rejection after another. But the LGBT people did not rest and continued to fight, staunchly defending what is RIGHT - OUR RIGHT TO EQUALITY. Until finally this. :)
HATS OFF to you

Chief US District Judge Vaughn Walker

for simply doing your job and treating us all fairly which most have great difficulty of doing.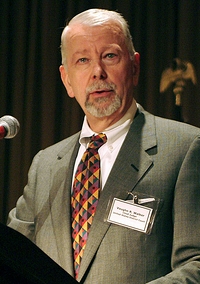 The fight goes on! :)
Proposition 8 Ruling FULL TEXT
here
Read the News article
here
--------